Essential Hawaii Travel Tips: Your Guide to a Memorable Island Adventure (updated 2023)
There's nothing like visiting Hawaii and any of the islands to enjoy a fantastic vacation that fits your idea of a real holiday getaway to the islands. To make your limited and valuable time stretched out with all the unlimited possibilities and activities you have planned for a smooth vacation takes a little bit of planning, booking in advanced and getting your ducks in line. Once you check out all these tips and suggestions on how to make a fantastic trip to Hawaii, you definitely will be off to a great start on your Hawaii vacation experience.
Bookmark these fantastic ideas and tips for an easy and effortless visit to Hawaii and your next vacation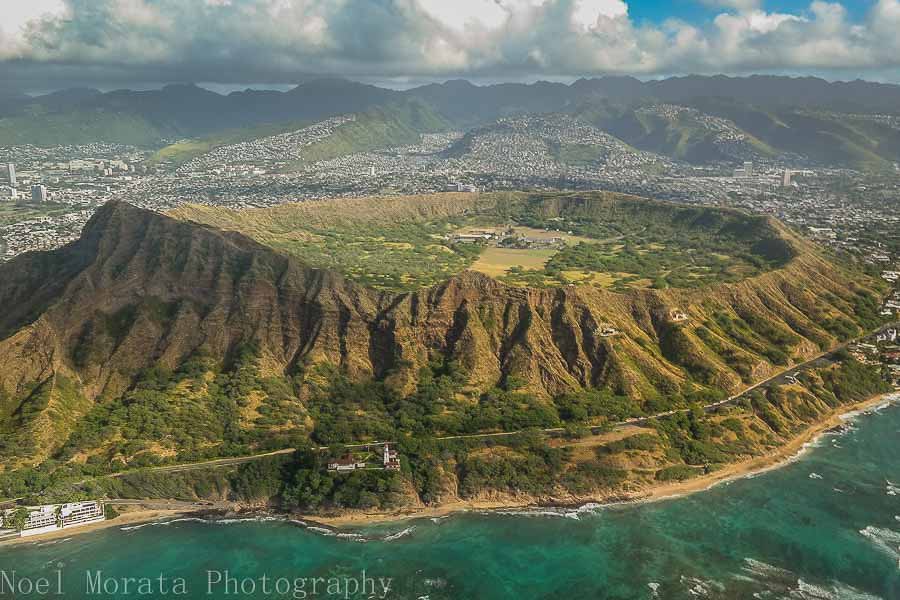 Hawaii Overview
Hawaii is one of the most remote island chains located In the Pacific Ocean and a large distance of over 2,500 miles to the western US mainland and close in distance also from Japan (approx 3,900 miles) and other major Asian countries. The four main islands typically visited in Hawaii include: Oahu, Kauai, Maui and the Big Island. Two smaller islands at Molokai and Lanai are part of Maui County and Kahoolawe and Ni'ihau island are not open to any outside visitors. The main hub of entry to Hawaii is at Honolulu and Honolulu airport, although there are now direct flights available to each island. The main airport codes to each island are as follows:
Oahu / Honolulu – HNL
Kauai/ Lihue – LIH
Maui / Kahului – OGG
Big Island / Hilo – ITO
Big Island / Kona – KOA
Hawaii Time zone
Hawaii runs on the Hawaii / Aleutian time zone and also does not recognize daylight savings time. Typically, they are 3 hours behind West Coast USA time and during day lights savings timeframe is only 2 hours behind. West Coast time.
Hawaii as the 50th state of the United States
Even though many consider Hawaii almost like another country in terms of modern lifestyle and amenities and culture, it is still part of the United States and the 50th state of the union. Hawaii follows many USA norms, systems and government is run the same as other states and there are no passport requirements for domestic travel to Hawaii unless you are coming from a different country.
Hawaii is a melting pot of cultures encompassing Hawaiian and plantation workers initially from Japan, China, Mexico, Philippines, Portugal, Puerto Rico, Korea and have mixed interculturally to create a true mixed society where everyone respects each other, their customs and traditions. The growth in the sugar industry and pineapple farms created a need to bring many of these immigrants to Hawaii and eventually created a cross cultural society.
The main language spoken here in Hawaii is English although Pidgin (an English Creole type of simple English) is also the more local style slang around the islands. If you want to try and learn some of the lingo, check out my post on learning Pidgin here for more information.
Check out these tips to visiting Hawaii now
Leave the islands better than you found it
Please travel responsibly and take your trash or other trash at any sites and place in the property waste or recycle bins or refuse center. Let's all be responsible to taking care of the aina or environment and keep Hawaii beautiful and clean.
Beach fun, Ocean Safety and Recycling
Here are some tips and fun suggestions for getting into the ocean and some beach fun around Hawaii.
Please use Reef Safe sunscreen
It's a little bit more expensive but know that you are really taking care of the reefs, ocean and all the living creatures you may see in our fragile oceans. You can check out all these various sunscreens that are reef safe in SPF 50 here or SPF 30 here when you get into the water.
Respect the Oceans of Hawaii
Hawaii Oceans are amazing yet unpredictable ad scary. Always check in with lifeguards to give you tips about current conditions, rip tips, hidden rocks or some dangerous conditions. If there are no lifeguards, check out the conditions yourself, see if other people are in the water and what the conditions look like before you get into the water yourself.
Research the beaches before you go
With unpredictable and changing weather and ocean conditions, Hawaii's beaches should be studied to fit your needs for family friendly beaches, surfing beaches or activity type beaches that fits your specific needs for a fun beach day here on the islands. Always make sure to watch weather conditions and talk to the local lifeguard before you head out into the water. To find out more about beach safety and locations, check out the Hawaii Beach Safety website here for more information and details.
Don't touch any Marine life or wildlife
All Hawaii turtles, monk seals and various wildlife are protected by different state agencies and are not protected from human viruses and diseases. It is illegal to touch them to get close to them, so please place some distance between yourself and wild marine and animal life on the islands.
Logistics and planning your Hawaii vacation
Rental car safety
As in any travel destination don't leave any valuables or easy to steal things in your cab that is exposed and easy to bring a window and spoil your vacation. Better yet, leave the windows open so they can see there's nothing to take inside.
You don't have to have a rental car for your whole trip
Maybe just a few days or more to explore the islands and key attractions and the rest you can use Uber or Taxi or even sign up for a local tour or experience that includes pick up and drop off services. This will save you a bundle from high car rental rates happening around the islands currently.
Check out the best discounts on Rental Cars here for finding the best deals on all the Hawaiian Islands.
Do not park illegally
Even if you see some gorgeous vistas and look out points, don't be tempted to block the road temporarily or even park illegally and No Trespass or Kapu signs means stay out from going any further.
Drive safely and or slowly
Most locals do drive slowly even on major surface roads outside of freeways on the islands. Do follow the driving speed limits and if there are no signs then the typical speed limit tends to be around 25 Miles per hour. There's no need to rush because everything is always on Hawaii time on the islands.
Public transportation is feasible in urban areas around the islands
You can easily take public transportation around Honolulu, some areas of Maui, Kauai and the Big Island is feasible but limited in many other places or attractions that might be more remote. Consider public transport in more of the metropolitan areas.
Documents for traveling to Hawaii
Have photo copies of your driver's license, covid vaccine card and or passport, itinerary and other bookings on your phone, lap top and even hard copies for easy reference so you don't have to go through a lot of shuffling to get your documents for proof.
Make reservations way in advanced
Popular restaurants, tour destinations and activities have limited capacity because of Covid conditions, so the most important activities and things you want to do have to be booked ahead of your visit. Plan your trip and advanced bookings ahead so you'll have a worry free and more enjoyable vacation on the islands. Some restaurants and venues do require proof of Covid card so have the printed and a digital version available to show just in case this is a requirement.
General travel tips and ideas when visiting Hawaii
Visit one or maybe two islands
Logistics in getting around from different islands do take precious time so limiting your travel to just a few islands will give you more free time. Even though each island is relatively different from each other, the cost and time considerations to visiting more than one island really adds up to your budget and times getting from point A to B.
Leave some down time from your packed agenda
There's a lot to see on the islands but make sure you save enough time for sunsets, long meals and some lazy relax or sun/beach days to really enjoy your free time and island vibe here.
Explore the cultural aspects of Hawaii
There so many historic sites, free hula, ukulele or local performances or even wonderful museums to explore on all the islands. Step outside of your comfort zone and resort living to explore some of the more authentic and local experiences, farmers markets, some immersion class or tour or even a helping hand in some restoration project offered by your hotel or public cause.
Volunteer or do something positive on the islands
There are a lot of organizations that need regular help and volunteering while you travel is such a rewarding way to pay it forward on the islands.
Organizations to check out include Kanu Hawaii works with many nonprofit service organizations or check out this site. On Oahu check out Papahana Kauola for their many services and projects you can participate, learn and help the environment and various causes that really support Hawaii's fragile Aina (land). Or check out this web page for more volunteering ideas in Hawaii for more inspiration and ideas on positive things on your visit to the islands?
Support local small businesses, roadside stands, individually owned eateries
Not every business here are resorts and fancy restaurants. While visiting check out the local farmers markets, mom and pop shops and galleries and even some of the divvy eating venues of local dining spots. You'll be glad that you did to support local businesses and connecting with locally owned businesses at the same time.
Local people live here so be courteous
Whether its driving, parking or sharing public places, locals also use the various shared venues so please be respectful and courteous as a visit to the islands. A smile goes a long way here and even a fun shaka sign.
Enjoy the Local Food
With a fusion of flavors that covers Hawaiian, Pan Asian, American and some European influencing, the exciting food possibilities is of so good. Try tasting all the Hawaiian local food favorites here from traditional Hawaiian food, Hawaiian comfort foods to some delicious Hawaiian desserts to check out on all the islands.
Visit the farmers markets
Check out the local farmers markets in Hawaii and sample some of the delicious tropical fruits on the islands, some prepared Hawaiian snacks and local foods for take-out and even popular souvenirs that are hand crafted and made locally.
Reusable shopping bags
Same concept but on land and preventing all the plastic and paper accumulation from all our shopping, eating and everyday slepping stuff and minimizing the waste of paper or plastic on the islands. Hawaii has banned plastic bags from stores so bring your own or you can buy re-usable bags sold everywhere.
Fillable water bottle
How about saving some dough and just filling up with water or your own juice instead of picking up a ton of plastic containers of water or drinks. Check out these cool fillable water bottles here to bring with you and saving on your water on the islands.
Don't act like an entitled tourist visiting the islands
Yes, it does cost more for a Hawaiian vacation and you do have expectations on a fantastic stay and experience here on the islands. But please don't think that spending a lot of money here entitles you to do whatever you want, disobey rules and treat people bad.  Be respectful of local customs, signage and communication with locals and you'll go a long way and have a fantastic vacation on the islands.
Weather and best times to visit Hawaii
Hawaii enjoys a pleasant tropical climate year-round, making it a great destination anytime. However, the best time to visit may vary depending on your preferences:
Dry Season (April to October): This period is the most popular for tourists. The weather is warm and sunny, with minimal rainfall. It's perfect for outdoor activities, beach vacations, and water sports.
Wet Season (November to March): While Hawaii's wet season sees more rain, it's still a viable time to visit. Rainfall is often brief and sporadic, and the lush green landscapes are particularly vibrant. The wet season also coincides with whale-watching season (December to April) on some islands.
Shoulder Seasons (April, May, September, and October): These months offer a balance between good weather and fewer crowds. You can enjoy pleasant conditions while avoiding peak tourist numbers and possibly securing better deals on accommodations.
Crowds and Pricing: Hawaii experiences peak tourism from mid-December to mid-January and during the summer months (June to August). Expect higher prices and more crowded attractions during these times.
Island-Specific Considerations: Each Hawaiian island has its microclimates. Some islands, like Kauai and the Big Island, can have different weather patterns on different sides of the island. Research the specific island you plan to visit for more accurate weather information.
Hurricane Season: Hurricane season in the Central Pacific runs from June through November. While hurricanes are relatively rare in Hawaii, it's essential to stay informed about any potential storms and their impact on your travel plans during this period.
Festivals and Events: Check the Hawaiian events calendar for festivals, cultural celebrations, and special events that might align with your interests. Attending a local festival can add a unique dimension to your trip.
Ultimately, the best time to visit Hawaii depends on your preferences for weather, crowds, and budget. Hawaii's diverse climate and natural beauty offer something for every traveler year-round, so you're sure to find an ideal time for your dream Hawaiian vacation.
Regenerate
More reading on Visiting the Hawaiian Islands
Learn some Hawaiian pidgin or local slang
Fun and interesting facts about Hawaii
A travel guide primer on visiting Hawaii
Best Sunrise and Sunsets in Hawaii
Conclusion to visiting Hawaii and some travel tips
Conclusion: Embrace the spirit of aloha and make the most of your Hawaii visit with these travel tips. Plan ahead, pack wisely, respect the culture, stay safe in the water, savor local cuisine, connect with nature, and capture lasting memories. By following these tips, you'll have an unforgettable and enriching experience in the mesmerizing islands of Hawaii.
Thanks for checking out this post on some tips and suggestions to visiting Hawaii and some of our favorite recommendations to saving time, money and effort when you visit.
If you enjoyed the post please bookmark it or share with any of the social media channels on the post and also check out our Facebook at at This Hawaii Life Facebook.
Disclosure – This post may contain affiliate links which means if you click through and make a purchase I will make a small commission at no extra cost to you and you help to keep our site operating and updated – thank you!
Mahalo again for visiting This Hawaii Life.