Fun, historic and interesting facts to know about Hawaii now
For all you Hawaii fans who enjoy learning about new ideas, historical background and cultural understanding – there's so many fun and interesting facts about Hawaii to discover. We've compiled a list of top known and unusual facts known about Hawaii covering some cool data and fun tidbits of information that you may enjoy learning about the islands of Hawaii.
Along the history of the islands and influence from many international plantation workers, culture and assimilation to island life, a melting pot. This includes infusing new flavors and food, speaking a common pidgin or slang, and incorporating other traditional cultures and history into the modern vernacular has made Hawaii a rich and diverse people.
Check out these fun and interesting facts about Hawaii
Hawaii isolated in the Pacific Ocean is unique with its indigenous plants, birds and other wildlife that live on the islands. Polynesian settlers came to the islands with their canoe plants and other livestock to create a viable life and expanded their villages into larger communities with taboos on the islands on how to live and act in a hierarchy.
Historical facts about Hawaii
Hawaii is the only state that is in perpetual growth due to lava eruptions and land continuing to grow since 1983 on the Big Island
The first contact with white men occurred when Captain James Cook explored the southern part of the Big Island and landed at the present Captain Cook monument. While looking for some provisions, Cook arrived during the Hawaiian Makahiki season – a sacred festival that honored the Hawaiian God Lono. Cook was mistaken for Lono and a large feast was created in his honor.
Hawaii's state flag was commissioned in 1816 by Kamehameha based on the form of a British naval flag and eventually evolved into the current flag. There is been many versions of the Hawaiian flag created with different colors of the stripes and in 1845 the latest version with 8 stripes was officially used to represent the eight major islands of Hawaii.
The ancient art of Hawaiian story telling was very spiritual and shared many traditions and cultural beliefs. No one was allowed to move during any chanting or oral conversation done during this type of session and story-telling.
Charles Lindbergh, famous aviator, explorer and social activist, was buried on Maui in 1974. His grave sits underneath a plum tree at the Palapala Ho'omau Church along the Road to Hana.
By a legislative act, Hawaii became officially known as the "Aloha State" in 1959.
The only royal palace in the United States is the Iolani Palace located in downtown Honolulu. Hawaii's technologically savvy king David Kalakaua introduced many innovations in the palace including electric lights which illuminated the Iolani Palace even before the White House in Washington D.C. was lit up.
A small plot of land at Kealakekua Bay in the Big Island is actually part of British soil and deeded by Hawaii to a monument dedicated to Captain James Cook – the Captain who had initial contact to Hawaiians and killed by Hawaiians around this monument.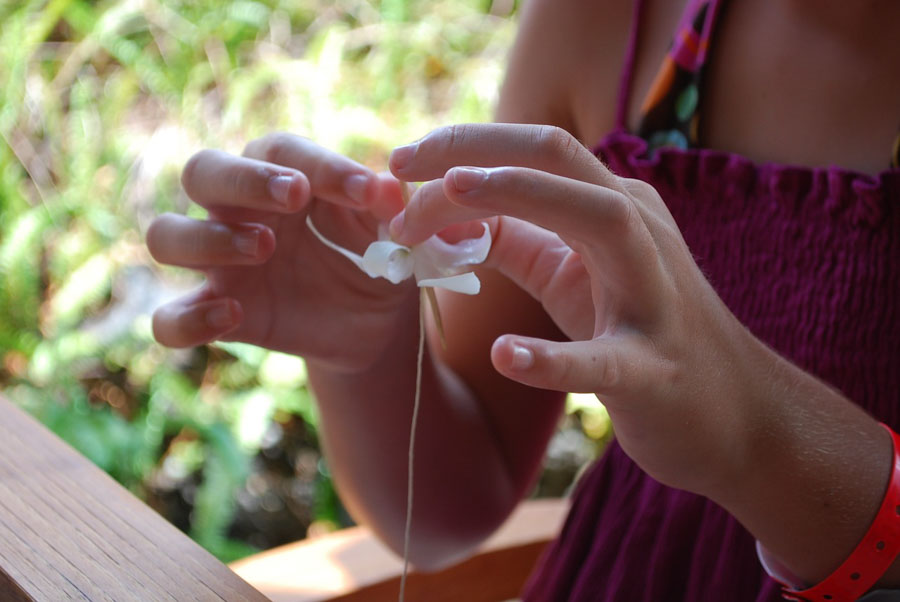 Hawaii trivia and information
Hawaii does not observe day light savings time and one of two states including Arizona that does not do so. With so much sun year-round, there is no benefit to going on a day light saving schedule. In fact, Hawaii has its own time zone called Hawaii Standard time (HST).
Hawaii is the most isolated place in the world located around 2,400 miles from California, 3,800 miles from Japan unlike all the other islands that are relatively close to other land masses.
Hawaii shares the same general latitude of 20°N with cities and environments such as Hong Kong, Mecca, the Sahara Desert and Mexico City.
By law no one can own a beach or actual waterfront property, land right on the water's edge is public and free for everyone to enjoy and use including beaches of popular resorts
It is illegal to own snakes in Hawaii which the state is actively trying to maintain to prevent any snakes getting out into the system and creating havoc on the land and existing wildlife
It is considered bad luck to take away any stone, coral, sand or mineral from Hawaii and many do return property back to Hawaii because of the curse of Pele the goddess of Fire on the Big Island of Hawaii.
Among all U.S. states, Hawaii has the highest percentage of women in the workforce, about 63 percent as of 2003
The Hawaiian alphabet consists of only twelve letters. The five vowels are A, E, I, O, U. And the seven consonants are H, K, L, M, N, P, W.
Hawaii has the fewest overweight people in the United States. About 19.7 percent of Hawaii residents are overweight, compared to about 30 percent on the mainland.
Hawaii has a unique way of giving directions. To point people in the right path, local residents use "makai," which means toward to sea and "mauka," meaning toward the mountains.
Nature and natural facts about Hawaii
The state of Hawaii consists of eight larger, populated islands (with the exception of the island of Kahoolawe, which is not populated) and 124 small, uninhabited islands, reefs and atolls
Hawaii has the highest cliffs in the world located in Molokai at Kalaupapa where the leprosy colony is situated and were guaranteed / established in the 1880s
The Hawaiian goose or Nene is the state's native bird has a population that is actually increasing even as an endangered species. Meanwile, many of the state's native birds are in danger of becoming extinct.
In 1960 the slopes of Mauna Loa are where astronaut trainees went to initially train since the terrain resembled that of the moon's barren landscape.
The Hawaiian Islands National Wildlife Refuge northwest of Kauai is the world's largest bird sanctuary. It is home to many seabirds.
Hawaii has so many beautiful beaches with different colored sands beyond black and white. Some islands also have yellow, red, mixed black and white and even green sand beaches.
There are 33 miles of swimming beaches on Maui
Over 10,000 humpback whales migrate from Mexico to the north Pacific and Alaska swing by Hawaii on the way. The best whale watching spots are located in Maui and Kona from January to April each season.
Hawaii lays claim to the world's largest dormant volcano, Haleakala Crater on Maui, and the world's most active volcano, Kilauea on the Big Island. Kilauea has been erupting for 30 years.
Fun information about Hawaii lifestyle and culture
Hawaii is the only U.S. state whose majority of people are non-white and every ethnic group in Hawaii is considered a minority.
In Hawaii and Guam, more spam is eaten per person than anywhere else in the world.
Hawaii has the highest life expectancy in the United States 75 years for males and over 80 years for females. Paradise living and healthy lifestyles creates longer lifestyles living on the islands.
Hawaii is the only state in the United State that grows coffee commercially. Although coffee is grown throughout the islands, most of Hawaii's coffee is grown in in Kona, Kau and Puna regions of the Big Island. Smaller scale production of coffee is also produced in Kauai, Maui, Oahu and Molokai for domestic and international export.
The state of Hawaii has four counties: City and County of Honolulu, Kauai, Maui and Hawaii (the Big Island).
The highest recorded temperature in Hawaii is 103 degrees Fahrenheit (as of last year in different parts of the state)
Hawaii's average daytime temperature in July is 82 F (27.7 C) and the average daytime temperature in January is 72 F (22.2 C).
Kauai has an interesting Coconut tree ordinance that prohibits buildings being taller than four stories which is an approximate height of a mature tree. Exceptions to this are the Kauai Marriott and the St. Regis Princeville which were built before the ordinance as enacted.
Every June 11, Hawaii celebrates King Kamehameha Day. This state holiday honors the first King of Hawaii who united the Hawaiian islands in 1810 and is the only state that honors a monarch in the USA.
Lei are given for many different occasions in Hawaii and especially for visitors or family arriving or leaving the islands as a symbol or affection. Even though a lei should never be thrown away, most are used as hanging decorations, burning or returned to the earth in some fashion.
Please share of pin it for later
Looking for more fun inspiration about Hawaii and things to do here, check out these other topics below for you to discover and enjoy.
Learn some Hawaiian slang or pidgin
Family friendly visit to the Big Island
Top twenty things to do in Lahaina, Maui
Conclusion to Fun and interesting facts about Hawaii
Thanks for checking out this post on Fun and interesting facts about Hawaii. Hope the post was informative and a must read article – if so please do share it with any of the social media buttons around the page. This post may have affiliate related links to brand offers which helps our site keep operating – we appreciate any purchases through this link and your supporting This Hawaii Life.
We appreciate any comments below, if you some other interesting tips or things to share from the above post.