Everything you needed to know about Hawaii in this travel guide
For those visiting Hawaii for the first time, you may have a lot of good thoughts of your vacation ahead and fun things to do in paradise. But they aren't always perfect and things always happen on Hawaiian time, based on the weather conditions and other factors that limits mobility or doing a lot of your bucket list of activities. Use this Hawaii travel guide to help you plan and enjoy your travels to the islands.
Time to start planning your Hawaii vacation now
If you do plan ahead and allow for some contingency plans and even down time using this Hawaii travel guide, you will really enjoy all the experiences and free time without the hassles and downtime of researching and coordinating things you could have done earlier. Your time on the island is precious so doing some prep time in advanced is always better.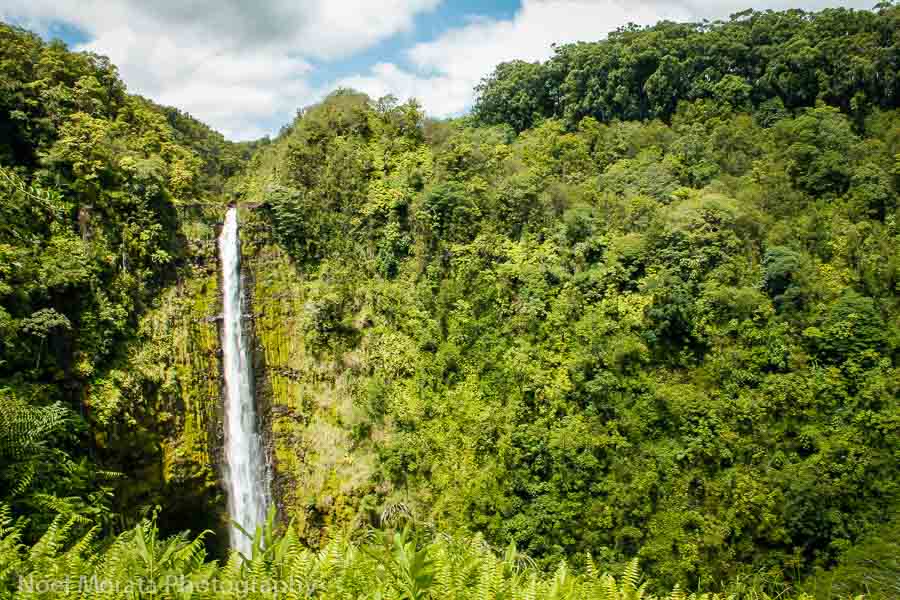 Why plan your trip to Hawaii now?
Usually with limited time to enjoy on your Hawaiian holiday, it makes sense to spend as much time researching all the right things and best prices ahead for a fantastic stay on the islands.
Traveling to Hawaii is made easier with this Hawaii travel guide. Check out all the tips and recommendations below and hopefully you'll do many of these to enhance your stay and really absorb the aloha spirit of the islands.
30 tips with your travel guide to Hawaii
1. Do some planning for better deals in your vacation
Planning ahead for your trip will save you on your budget, planning activities and focusing on just how you want to spend most of your time doing and seeing the best of the islands that fits interests. If you love adventure, food, history or amazing happy hour sunset venues, planning now to fit those into your schedule will allow you to do and see the most important things that you want to do.
2. Don't over pack on your Hawaii travel
It's sunny, hot and tropical in Hawaii so don't overpack with clothes and accessories that you bring with you. There's always extra space to buy what you need for souvenirs or clothing that you can purchase here and have as a keepsake.
3. Rainy day contingency during your Hawaii travel
We have a dry season and wet season on the island with occassional rain during storms that may come across the islands. Create a short list of things you want to do and some contingency plans for rainy and off days. This includes visits to museums, aquariums, farmers markets, shopping or exploring small towns which is a perfect thing to do on bad weather days. Or better yet plan some down time to just relax and enjoy the hotel and facilities on those off days.
4. Be respectful of the land, culture and history of Hawaii
People on the island cherish their culture, history and other important monuments on the islands so it is important to be respectful at all times and in return you'll get good vibes, friendly smiles and you'll get better treatment in your efforts to be more respectful and follow rules.
5. Take the time to do something cultural
It's good to absorb some of the island culture, history or popular local attractions. Try to listen to Hawaiian music, watch some hula dancing or go visit a museum and learn a little about what makes locals and Hawaiians love living here. There are many historic cultural sites located on each island that share the ancient lifestyle, history and believes that will give you a better understanding of how people lived and what they cherish on the islands.
6. Rent a car to explore more
Even though many of the islands are small, a car can take you to all those hidden and off the beaten track and in your own time and how long you decide to stay or go. You can easily rent for just a day or for better deals rent for a week and take advantage of seeing and doing more on the islands that you visit. Plan ahead and create a must do list of activities and places you'll want to explore and incorporate that into your car driving schedule.
Check out our post on renting a car in Hawaii to get the best information on finding the best deals on the islands now.
7. Meet some locals and talk story at the grocery, restaurant, farmers markets
It's fun talking to the people who live here share some details and interaction. You might even as for some cool tips of what to do and where the cool places that locals frequent that would be a fun excursion or discovery on your visit.
If you plan on visiting a local farmers market in Hawaii, here is some more information about finding the best farmers markets in Hawaii now.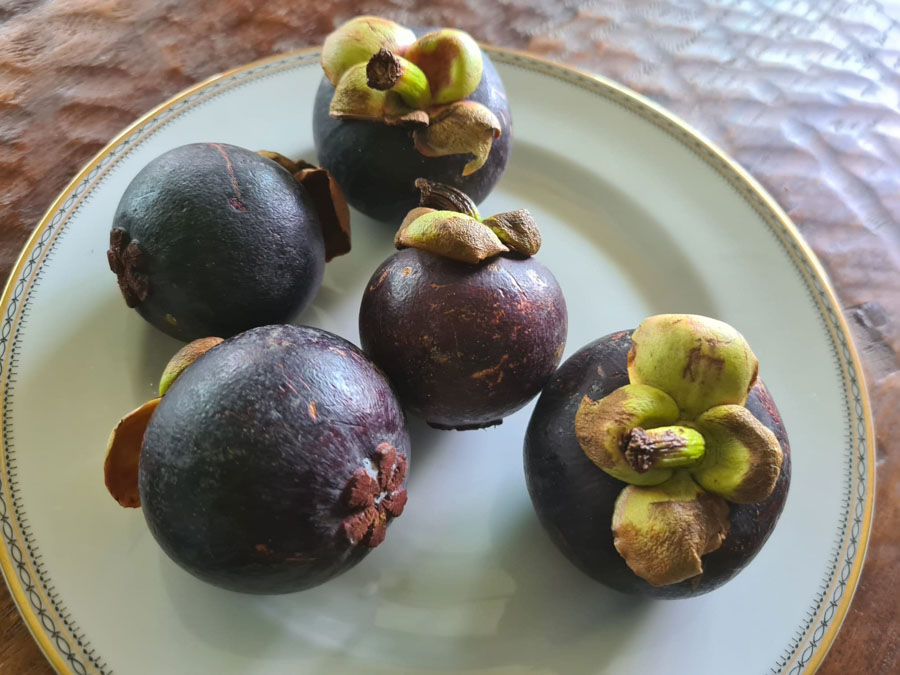 8. Try some exotic fruit from Hawaii
If you haven't heard of rambutan, lychee or soursop fruit before, look for them at your local farmers market or fruit stand You should taste some amazing coconuts, pineapples and mangoes, but look out for the more unusual and colorful fruit to try – you just might like it!
9. Try some local Hawaiian food
There's so much amazing cuisine in Hawaii that mixes a variety of international dishes brought by early plantation workers from around the world. You'll find lots of local food venues like farmers markets, food stands and even restaurants that serve popular local dishes like loco mocos, kailua pork, poke, huli chiken or even sweet malasadas and haupia for dessert. There's an international mix of flavors and cuisine that's so Ono (delicious) to try and enjoy on the islands so look for them as local favorite foods on the menu or the many different venues that offer local foods from the area.
Check out these popular Hawaiian foods and dishes here for more inspiration on what to try when you are on the islands. Or if you are looking for more traditional Hawaiian foods, check out this post for what you should be trying.
10. At night time, check out all the brilliant stars above you
It is absolutely breath taking (although this is not so easy in an urban place like Waikiki) to enjoy completely black skies and illuminated brightly with bright stars above. Out in the country at a lonely beach or mountain top the stars are so bright and amazing to enjoy and experience in a different fashion away from urban and busy places.
11. Have an adventure experience in Hawaii
It's almost impossible not to do something that combines the outdoor and adventure experience on your island visit. All the islands have amazing water thrills, trails to hike, water falls to swim in, beaches to swim and snorkel. It's all endless adventure possibilities
and get out in the aina (land) to do something fun that show's you all of the beauty in discovering the outdoors in Hawaii and enjoying some fun sport or recreation.
12. The sun is intense in Hawaii and some other harsh conditions
Always be prepared to use sunscreen even on cloudy days. Bring rash guards to wear in the water or better yet go to the beach or outdoors early morning or later in the day when the sun's rays are not so intense. Bring plenty of water or cool beverage to keep hydrated especially when you go out on long excursions or adventure experiences. Also bring some snacks for occasions when there are no grocery or food outlets close by and you can snack on something to keep the hunger pangs at bay while you are in a spot to hang out more without leaving because you're hungry.
13. Get a guidebook, those old school guides are still great and updated annually
You might consider getting one of the Discover island series like out Maui Revealed, Big Island, Kauai and Oahu Revealed. You'll find more details and suggestions of so many amazing places and things to choose from in these in-depth guides to show you the best of the best. The hard part is deciding what you really want to do.
14. Best time to save money and visit on the islands
Probably the best time to go to the islands and save money is during the shoulder season when the weather is typically dryer during May to June or September to October time frame. During this short window of time, you'll find bargains for flights, hotels and even 2 for one special at some Luaus, tour itinerary or adventure outfitter.
15. Avoid School seasonal holidays
It's better to avoid going to having during the school holiday season when all the schools are out for the holiday. That means everyone wants to visit the islands and things are very expensive in Hawaii starting with flights and hotels, food and entertainment venues. The busiest time frames to visit Hawaii is during school holidays like Christmas, Spring break and the summer season when school is out. If you want to save money and avoid all the crowds, don't go during these holiday time frames when families come for their vacation time.
16. Windward or Leeward side of the Island
Each Island tends to have a dryer or wetter side – windward typically coming from the east is windier and rainier conditions. The leeward side tends to be where it is dryer and sunnier in general. Most of the resorts and nice beaches, golf courses and other nice amenities tend to be in the leeward side that favors dryer and warmer environments. But that is not always the case with climate change, seasonality and besides, the lush side of the islands is where you can find waterfalls, bigger surf, botanical gardens and a real local vibe.
17. Is Hawaii expensive?
Yes, visiting all the islands is very expensive and even more so in the outer islands. But, if you plan ahead and look at doing many things yourself, eating cheap and doing your own adventure, and searching for bargains, then it can be affordable. Keep a tight purse on budget busting entertainment, food and housing, but do splurge for the things that are important to you like a nice sunset cruise, dinner out or even a once in a lifetime adventure experience like swimming with manta rays and a nice dinner sailing cruise.
18. Go visit the outer islands
If your flying to Oahu for those cheaper flights to the main Hawaiian Islands hub, you might want to splurge and visit any of the other islands in Hawaii. All the islands are different and cater to different needs, adventure seeker vs luxury resorts or culture/history buff. Definitely take some time to see another cool island in Hawaii. Flights are more limited with Hawaiian, Southwest and Mokuele airlines coming into the mix which will definitely keep the prices more competitive interisland wise.
19. Accommodations should be the first thing you book
Make sure to spend a lot of time researching places to stay based on your budget level and time that you want to visit. There are so many different types from Luxury, mid-range, Air bnb to cheap hostels. You can even do some inexpensive camping sites right on the beach is a fantastic experience. Things always book up fast during peak season, so plan ahead and make this your first priority on your trip to Hawaii.
20. Research airfare rates for the best deals
Just as important is to start researching airfare based on dates available on your calendar.
Start looking at airfare deals by signing up for air fare alerts, looking at airline consolidators like Travelocity, Expedia, Kayak and TripAdvisor for deals that might work out for you. Check these tips on how to choosing the best flights to Hawaii now for your vacation plans.
21. Do not try to do everything on your planning schedule
Make a list but don't do it all or it won't be a vacation but just an action-packed trip that you'll need to recover from after you're done with vacation. It's good to create some downtown for unexpected things that may come up that you may want to do instead or just a relax day at the resort or beach area to enjoy an entire day doing nothing.
22. Food is a very expensive
A big part of your daily budget is food consumption and eating out. This can easily break the bank depending if you like to eat out all the time. Check out this article on how to save big time when dining out in Hawaii and how you can actually have a fun and unique food experience without having to always pay for expensive dining experiences.
Check out how to eat cheap in Hawaii here for budget friendly but still have a tasty food experience on the islands.
23. Hawaii travel and Happy hour
Happy Hours in Hawaii are a fantastic way to enjoy a terrific restaurant, great views and cheap prices on your drinks and appetizers. Most happy hour time frames are from 3 to 5pm and just miss sunset, so go an order your dinks well in advanced. Most hotel bars and restaurants will offer happy hour prices so do take advantage of those deals and save a few bucks in between.
24. Looking for cheaper souvenirs
You can find cheap souvenirs and goodies at the local Target, Costco, ABC store or even Walmart stores on each island for the best deals around.
25. Support a local Artist
At least treat yourself to something handmade by a local artist or some artisanal food that you can take back as a souvenir and remember the person you bought this from. You'll find local artists at gallery co-ops, the farmers markets and a variety of outdoor venues that include artist stalls and craft/art events around the islands.
26. Free or inexpensive entertainment
You can always find free or inexpensive shows or cultural events timed when you visit. Various shopping centers, hotels and the tourism office sponsor many fun events which might happen during your visit. Check the official Go Hawaii site for their calendar of events to the island (s) that you will be visiting.
27. Free sunsets and sunrises in Hawaii
Try and enjoy one brilliant sunset and make sure your prepared to be there ahead of time to spot the perfect location to capture this in photograph, or even bring a nice drink to have with a sunset view.
Check out this post on finding the best sunset and sunrise views in Hawaii here and where to find these fantastic locations to visit now.
28. There's nothing like trying an exotic tropical drink that says Hawaii
Experience a Hawaiian drink with sunset, find a cool happy hour spot, check the menu and order those special local favorites like Mai Tais, Blue Hawaii or a lilikoi margarita. You'll love the drinks and really feel like you are in Hawaii with an exotic drink in hand.
29. Leave your shoes at the door
Walking into a temple, a special event, someone's house or a private place? Make sure you always take off your shoes at the front door, it is the typical custom to leave your shoes at the door.
30. Toss your lei back before you leave
Make sure you toss you lei back into the ocean, it means that you will be able to go back again some day
Hopefully all these tips and suggestions will help to make your first time visit to Hawaii effortless, fun and not break the bank for your vacation. Enjoy your visit and make sure to live and receive the aloha spirit that will naturally happen when you come to Hawaii.
Check out these other Hawaii posts
Free or cheap things to do on the Big Island
Pin and save to your Hawaii Pinterest board
Conclusion
Thanks for checking out this post on Hawaii travel guide. Hope the post was informative and a must read article – if so please do share it with any of the social media buttons around the page.
This post on Hawaii travel guide may have affiliate related links to brand offers which helps our site keep operating – we appreciate any purchases through this link and your supporting This Hawaii Life.