Free and Fabulous: 29 Incredible Things to Do in Maui Without Spending a Dime!(updated 2023)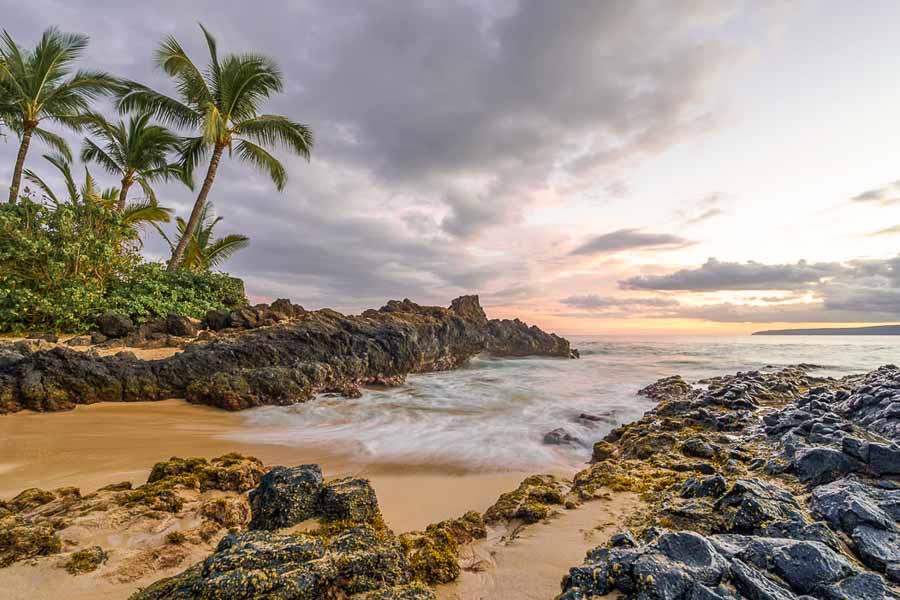 Wondering what to do in Maui Hawaii that's free or cheap?
Who says paradise has to come with a hefty price tag? Maui, Hawaii is known for its stunning beaches, breathtaking landscapes, and world-class resorts. But did you know that the island also offers plenty of free and exciting activities? From hiking to hidden waterfalls, to experiencing cultural festivals, and visiting historical landmarks, Maui has something for everyone, no matter your budget. So, put your wallet away and get ready to explore the best free things to do on this beautiful island. In this guide, we'll take you on a journey through 15 incredible activities that won't cost you a dime. Let's dive in and discover the magic of Maui without breaking the bank!
There's no getting away from it, Maui is a very expensive place to vacation. Although, there are some fantastic things that you can do for free in Maui or on the cheap if you plan for things in advance. Even though flights and hotels maybe be a bit pricey, you do activities, adventure experiences, food choices and DIY self-tours that fit your interests and are affordable or even free.
Weather and the best time to visit Maui
Maui, the second-largest island of Hawaii, boasts a tropical climate with consistently warm temperatures and clear skies throughout the year. The temperature on the island ranges from 70°F to 85°F, providing ideal conditions for visitors seeking a sun-kissed vacation. The best time to visit Maui is during the shoulder season between April to May or September to November, which offers mild weather and fewer crowds.
However, the winter months of December to March are considered the peak tourist season as it offers the opportunity for the best whale watching experience. It's worth noting that prices for accommodations and activities can be higher during the peak season, so it's recommended to book in advance to secure the best deals.
29 Free or cheap things to do on Maui Island now
With so many fun and free activities in Maui, you'll have plenty of cool and fun things to do below without breaking the bank. Check out all these free Maui activities that you and also do and plan to enjoy around the island now.
You're main expenses when you get on the island will probably be, flights, food, lodging and entertainment. If you time the timeframe of visiting then lodging and flights might be more affordable during the shoulder season on the island.
We can help you with the food and entertainment portion below if you are more DIY focused and cook most of your own meals and just splurge for the memorable things to do on the island.
1. Explore the black sand beach, tidepools and caves at Wai'anapanapa State park
Located off the Hana highway, this state park has so many unique sites and attractions located in the park with a black sand beach, freshwater caves, a heaui (temple) and a natural stone arch as well as tide pools that turn red from all the fresh water shrimp in the pools.
This is a very popular black sand beach in Maui to visit and fun to explore. You'll have to make a reservation to enter the park area and parking. Check out this site here for more details to visiting Wai'anapanapa State Park. Visitors do pay for parking and per head visitor fee and reservations are required prior to visiting the park.
2. Maui Swap meet
A fantastic place to spend a few hours and find some great deals or a real treasure, the Maui swap meet at the University of Hawaii in Kahului from 9 to 1pm every Saturday.
There are over 200 vendors selling fresh produced to finished goods and take away foods, hand-made crafts and crafts, tourist souvenirs and other locally made gift items. There is a 50 cent entrance fee for the swap meet charge per person which is a great deal for this fun Maui island attraction.
Check out the details to visiting the Maui Swap meet here for more information and visiting.
3. Visit the upcountry town of Makawao
What to do in Maui for free upcountry? Visit Makawao and enjoy a slower pace with friendly vendors and locals around the small town of Makawao.
Located up country where the temperature is cooler and low key than the lower coastal areas of Maui. In town you'll find lots of cool art galleries, boutique stores, restaurants and upscale shops in this cowboy town turned trendy hangout spot with a nice artsy vibe with local stores to make it feel authentic and lived in.
Find out more to visiting upcountry and Makawao here for more information and details.
3. Explore Paia town
The funky surfing beach town of Paia in North Maui has gotten edgier and cool with a lot of fun and hip coffee shops and bakeries, colorful art galleries and boutique stores and trendy cafes along with the standard surf shops around town. Paia maintains that small town vibe and acceptance to travelers dropping by and hanging out on the way to Hana or enjoying the surf culture at Ho'okipa beach park. It's the perfect spot to check out all the surfers and wind surfers plying the big waves in the North Shore of Maui.
Check out our post to visiting Paia and Haiku here for information and details to exploring the area.
4. Maui Fridays
Every Friday at a different location in Maui is part of Maui town Fridays with food truck vendors, art and crafts booths, food from local vendors and live entertainment programs sponsored by the County of Maui. You can check out this website here for more information and details to Maui Fridays
Check out the Friday events below
• 1st Friday of the Month, Wailuku (Central Maui) on Market Street
• 2nd Friday, Lahaina (West Maui) on Front Street
• 4th Friday, Kihei (South Maui) at Azeka Shopping Center Mauka
5th Friday, Lanai
5. Free winery tours
On the slopes of Haleakala at Maui Wine -free winery tours are given at 10:30 and 1:30pm daily of the winery and tasting room. There is a nominal fee for the wine tasting segment of the tour.
For tastings in its Kings cottage with 5 tastings for $10 of various local blends and tropical inspired wines.
Check out their website here for more details to visiting and tasting offerings.
6. The Banyan tree of Lahaina
Planted in 1873, this famous banyan tree is huge at over 60 feet tall and has 12 major trunks that make it look like several trees but is actually just one tree. Covering an area of over 200 feet, it provides shade for over 2/3 of an acre and has many benches set so you can sit in the shade.
The Banyan Tree of Lahaina is a cultural treasure and worth visiting and doing some fun selfies with your group.
Here's a little more background on the impressive Banyan Tree of Lahaina here for the story and details.
*** Historic Lahaina is closed and not open for visitor since the entire old town center was burned to the ground.
7. Free concerts at the Shops of Wailea
Every third Wednesday at the Shops of Wailea at the fountain court from 5 to 7:00, free entertainment acts from Hawaii's top local entertainers perform for free at these regular concert series. Parking is free the first hour and validated if you purchase over $25 at a shop.
**Check out the calendar here for event details. There are free hula shows every Tuesday and Thursdays from 5:30 pm also at the shops.
8. Walk around the Maui Plantation
Stared as a show plantation 30 years ago showcasing over 40 crops that are grown and harvest on site. The plantation has hundreds of local and tropical plants listed and also has a farm stand, restaurant, coffee café and retail store on site for visitors to explore for free.
Find out more information to visiting the Maui Plantation here for details and things to do an see around the farm.
9. Check out Iao Valley State park and botanical gardens
You can tour the beautiful botanical gardens, display ethnic villages and easy hikes through this scenic valley self-tour and all for free. It's a nice place to enjoy lush tropical plantings and show gardens and natural settings in this gorgeous botanical garden.
**Check out their website here for more details to visiting the park.
Maui Activities
There are plenty of Maui Activities you can do around the island that are free or cheap to do. Take a look at all these fun Maui activities and adventure experiences below.
10. Do some fun hikes in Maui
Most hikes are free in Maui with the exception of some park entry or parking access before you head out on those trail heads. With so much amazing green space and tropical venues to explore outdoors, Maui is filled with amazing hiking venues to explore and for free.
**Check out these 10 popular hikes here for inspiration and planning your next hike to some spectacular views, waterfalls and other lush landscapes in Maui.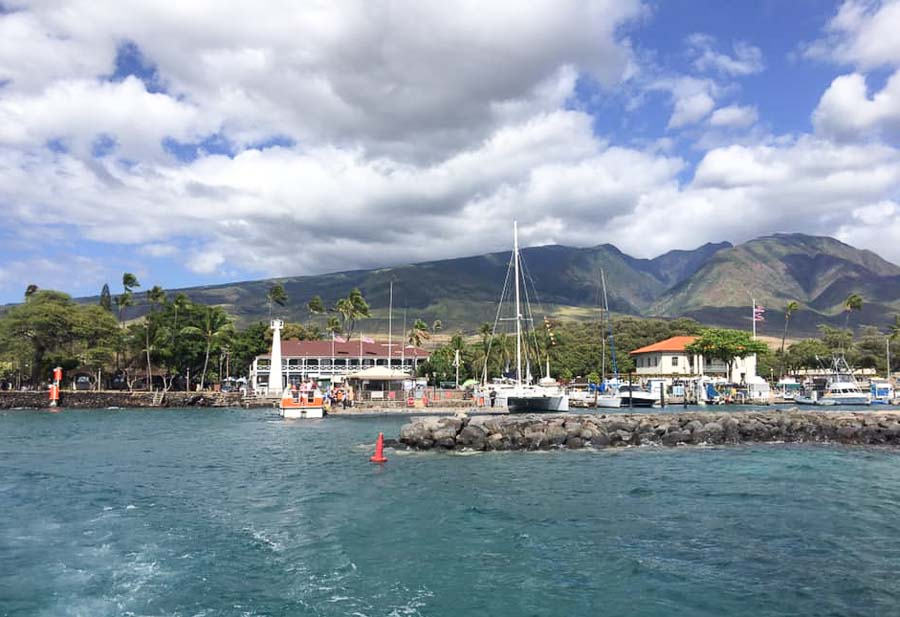 11. Do a self-tour of Historic Lahaina
Once the first capital of the Kingdom Hawaii, Lahaina has 62 historic landmarks in this trail that you can visit on a self-tour of the important and historic sites around the city.
You can check out the web tour here for more details on the places that you can follow directly on this trail and at your own pace.
*** Historic Lahaina is closed and not open for visitor since the entire old town center was burned to the ground
12. Free whale watching
From Mid-December to Mid-May in Maui is whale watching season and if you pick a spot on the beach or coastline, you're bound to spot some whale action at a distance or maybe closer depending on how deep the water levels where you are hanging out in. Be patient and look out for those water spouts and your spot them, hopefully closer to the shoreline. Great spots tend to be on the south and western shore areas of the island.
If you prefer to be on the water and also support a worthwhile foundation, you can also book a tour through the Pacific Whale Foundation and support this organization. It's definitely on of the things you can do in Maui on a budget and also help the foundation with its operating objectives and mission on the island.
13. Art inspiration at Hui No'eau Visual Arts Center
If you love historical places combined with art, visit the Hui No'eau Visual Arts Center in upcountry Maui. Offering a variety of local art classes, art studio space and an art gift center, this wonderful non-profit organization uplifts the art community with visual art promotion in this historic and gorgeous building that you can do a tour or easy self-tour.
14. Free Hula and Polynesian dance shows in Maui
If you love dance and free performances, you can check out the free programs every night except for Mondays at the Kaanapali Beach Hotel at the Tiki Courtyard. Performances start at 6pm so get there early for the best photo spots and seats. The shops at Wailea offer a free hour dance program every Tuesday and Thursday starting at 5:30pm.
15. Free Music performances and community Festivals
There are so many free festivals happening every week in Maui offered through the visitor's bureau and other organizations. You can check the local papers, the tourist magazines or even the tourism website here for an updated list of free events and festivals happening in Maui when you visit.
16. Road to Hana
If you're wondering what to do in Maui that is the most popular tourist attraction, then that is doing the road to Hana drive. If you're game to visiting the famous road to Hana in Maui, then wake up early for this easy but sometimes slower pace and travel through some one lane bridges to Hana. It's about the journey and some of the scenic spots and attractions you visit along the way and just outside of town.
Check out the best Hana experiences here for more inspiration and details to visiting the east side of Maui and the must visit spots along the way.
17. Maui's amazing beaches are free
Maui is beach heaven and there are so may wonderful beaches to enjoy on the island. Golden sandy beaches, black sand beaches and even a red sand beach are located all around the islands and free for the public to enjoy. You can check out the best of the beach scenes in Maui here for more information and locations of what locals favorite beaches are on the island.
18. Watch the big surf action at Ho'okipa
Just north of Paia town is Ho'okipa beach park where all the big waves and wind surfers hang out. Free parking at the beach park offers some wild action on the surf with surfers and wind surfers trying to find the biggest wave action on the beach.
19. Black Rock diving show
What to do in Maui for free in the Kaanapali area – go check out the Black Rock diving show happening daily. Fronting the Sheraton Maui at Kaanapali, every night before sunset on the Black rock, you'll see the diving at its best and done several decades in this nightly ritual. Starting with lighting of the tiki torches and then a blast from a conch shell starts the diving fun with a string of warrior divers.
20. Enjoy sunset on the beach
What's simpler and free to do in Maui anywhere on the island is to experience a cool sunset moment on the island. Can anything be better and simpler than enjoying sunset on the beach at Maui?
Well maybe a nice cool drink and some pupu's (appetizers) but it definitely is a nice was to end a spectacular day on the beach then to watch the sun go down with those striking warm and golden colors and just witnessing another beautiful day in Maui.
21. Free Hula Lessons, Hula shows and Ukulele classes
If you're musically inclined, head out to the Lahaina Cannery Mall which offers free hula lessons every Thursdays at 5:00 pm to learn some basic moves and free hula shows are performed every Saturday and Sunday at 1pm to popular Hawaiian songs.
If you want to try an ukulele class for free, head out the to stage area on Tuesdays at 5:30. Even if you just want to brush up on some new chords, put this on your calendar.
*** Historic Lahaina is closed and not open for visitor since the entire old town center was burned to the ground
22. Enjoy snorkeling at its best in Maui
With some of the best beach parks and snorkeling venues around the island, you'll have some fantastic snorkeling to do and free. Maui's best snorkeling spots are easy to get to and you can check out the best snorkeling spots here from beaches, bays and nature reserves for more information on where to go on the island.
23. Visit the Kealia pond National Wildlife Refuge
This 691-acre refuge located on the south-central coast hosts many endangered birds. There is a visitor's center that you can learn about the native birds and then explore the 2,200-foot boardwalk with interpretive guides and exhibits.
24. Art Galleries of Lahaina
For Art lovers, it's easy to visit all the art galleries centered in Lahaina for this pleasant art discovery tour. Covering a spectrum of art from glass, ceramics, jewelry, painted mediums to sculpture, you'll enjoying seeing all the local artists promoted at all these fantastic galleries in town and maybe take home a lovely piece of art from Maui. Check out the top galleries to visit here for locations and what you'll see in town.
*** Historic Lahaina is closed and not open for visitor since the entire old town center was burned to the ground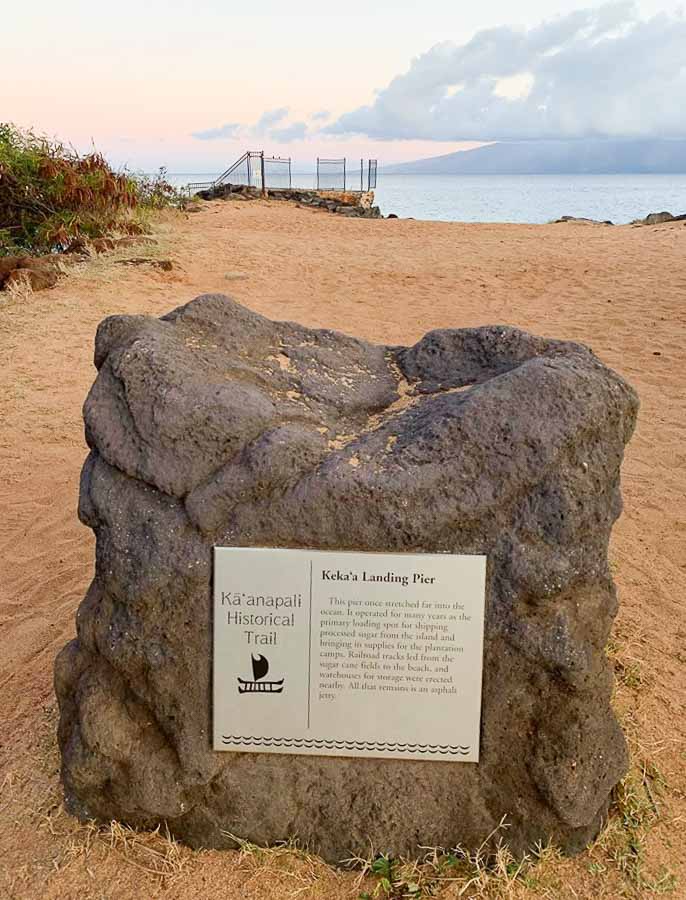 25. Ka'anapali historical walk
You can enjoy a lovely beach walk in Ka'anapali and visit many historic sites along the way. You'll find some great markers with historical references that show interesting facts that are well presented in the easy coastal walk. Check out the main attractions here for more information.
Here's what to do in Maui cheap
26. Go for a local shave ice treat
For a cheap and delicious treat try some local shaved Ice and the local favorite shop to try some of the exotic flavors. There's so many fantastic places to try shave ice on the island, but check out the local favorites here for more inspiration on where to go for the best of the best in Maui.
27. Go to a local farmers market in Maui
You can go to a variety of farmers markets around Maui to get fresh produce and finished goods, take-out meals, arts and crafts and locally made products that you can take home. It's fun to see where the locals shop, hang out and support local vendors on the island and try some delicious made foods yourself. Check out the following farmers markets available to visitors in these farmers markets on the island for where to find the local markets, timeframe and hours.
28. Enjoy strawberry picking and eating
You can pick your own strawberries at $4 per pound and have a picnic on site at the Kula Country Farms on the slopes of Haleakala. While you're picking some really sweet strawberries don't forget to enjoy some of those gorgeous views of the Maui landscape far below and take some nice photographs of the area.
29. Lavender and views
Check out the lavender farm at Kula – for only $4 entry, you can enjoy some fresh air and beautiful scents of lavender fields and gorgeous views at the 4000 elevation of the Ali'I Kula Lavender farm. The beautiful views of lavender fields and panoramic scenery of Maui landscape is hard to beat when you head upland in Maui.
Where to find the best hotel deals in Maui
Looking for a budget friendly place to stay in Maui, check out these affordable accommodations reviewed through TripAdvisor here for more details and current prices.
Days Inn by Wyndham – affordable and oceanfront, simple and clean rooms and parking included in this budget friendly motel in Kihei area
Hale Pau Hana Kihei – also a budget friendly inn in Kihei fronting Kamaole Beach II. These apartment style units are small but clean with plenty of eateries close by.
Ka'anapali Ocean Inn – oceanfront in Ka'anapali district with comfortable with ocean views, simple and clean in a great area and budget friendly.
Check out these budget friendly accommodations on where to stay in Maui for cheap below to save on your vacation budget
Maui Beach Hotel – located at Kahalui in a convenient location and ocean front property but value priced comfortable and clean rooms with upgrades and friendly staff.
Kohea Kai Maui – in the Kahalui area and oceanfront property with convenience access to attractions and shopping nearby. Cosy clean rooms and easy walk to the beach areas.
More topics on Maui
Popular things to do in Lahaina now
Best 45 things to do in Maui now
Where to go snorkeling in Maui
Enjoyed the post – Pin it
Conclusion to free things to do on Maui or on the cheap
Surprisingly, there are a lot Maui attractions that are free and fun. You'll find plenty of outdoor and indoor venues along with free entertainment, festivals and activities that you can take advantage of below. We share many of these fantastic free things to do on Maui below so you can do your own thing and include these activities, events and fun things to do in your itinerary when you visit
If you like what you see, come and check out my other social media channels for more updates, including Instagram, Pinterest and Twitter
Note – Some links in this article on Free things to do in Maui are affiliates which provide a small commission to support this site at no extra cost to you. Thank you for reading, and happy travels