Lessons learned about living in Hawaii
Living in Hawaii is paradise for many people – it is an amazing place to live with the typical plusses and minuses living here. You'll always have the best weather, delicious food, a mixed culture and friendly people sharing real aloha to everyone. After living on the islands for over 12 years, I have my share of lessons of what it's really like to live in Hawaii. You just need to be open, listen with your heart and understand some of these basic principles below.
Here's 12 Lessons learned about living in Hawaii now
Show aloha, get aloha
You'll find that real aloha is alive and well here, but in order to receive it freely, you also have to give and live aloha as part of what it's like to live in Hawaii. Looking and greeting with your eyes, smiles and welcoming nature will be welcomed easily with those around you in Hawaii and following the golden rule is always appreciated here along with thinking of others before you think of yourself. You will get respect when it grows from within you. It's part of what living in Hawaii and what aloha is.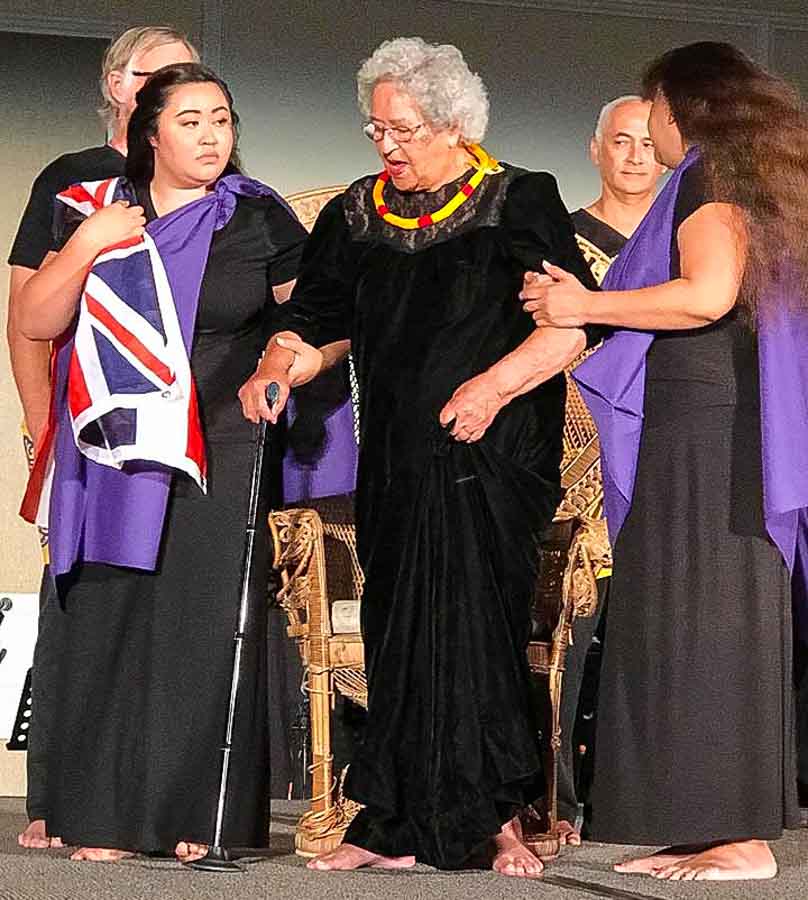 Everyone older than you becomes your auntie or uncle
This thought is always accepted because Ohana (family that is not actual kin) is a big umbrella of friends and good people that will always look out for you. Respect for elders is a common and respected tradition in Hawaiian culture and other Kama'aina lifestyle. Respecting your elders/kupuna – that's what it's like in Hawaii.
Listen more, speak less
Living in Hawaii shows you that respect is hard earned here on the island and being humble is an import attribute to being accepted in society here. The adage of listening more and speaking less is important and understanding the different cultures and heritage here that has created a multi-cultural presence on the island.
Don't try to change Hawaii
You moved to Hawaii for paradise and that means here, now, people and place. In order to enjoy and be a part of a community, you should find peace and also a place that fits with your ideal of living in Hawaii and in synchronicity with your environment. How to live in Hawaii well by accepting all the good and bad, using limited resources and materials conservatively and appreciate what we have in Hawaii is the best attitude.
You don't need to change Hawaii, just your own ideas, beliefs, accepting changes and just blending in if you want to live in Hawaii and be accepted into a community.
Find people of like mind and community
Hawaii Is a melting pot of people, culture and interests. Everyone wants to mingle and share their love of things either in sports and adventure, good food and cooking, gardening or other like interests and hobbies that bind communities together. It's easy to find people of like mind when you share similar interests on the islands.
Be patient in driving and let people in when driving
Roads are mostly two-lane roads outside of a few big highways on Oahu. Please tend to drive slower and even a little haphazard so always drive defensively but also with aloha. Letting people in is typical, so sharing that always is appreciated.
Respect the 'aina (the land)
The 'aina (land) is important and sacred in Hawaii. Take care of the land, malama i ka 'aina, you'll hear very often from people that do care about the environment. Here's some ideas on respecting the 'aina.
Use those garbage cans or take out your own trash if you can't find a bin.
Use those recycling centers to throw your garbage
Get involved with earth cleanup days and or coastal beachclean ups
Grow your own garden
Support local farmers and farmers markets
Join and support local conservation groups like the Nature conservancy, Hawaii Conservation Org, Sierra Club – Moku Loa, Conservation Council for Hawaii, Water Keepers Hawaiian Islands, Hawaii Audubon Society
No hurries, no worries
Don't t be in a hurry – listen and take your time in conversations. Respect as if you are talking to your favorite Grandma. People in Hawaii love to talk story with neighbors, visitors and new friends like they really care. And so should you.
Take your shoes off before you go inside the house
Everyone takes their shoes of slippers at the door in every household. It's part of Asian and Hawaiian culture to respect the person's home and walk in clean without the junk from your shoes or even the typical dust, insects or other stuff collected in shoes.
Learn some Hawaiian history & culture. Understand that Hawai'i is part of the US but don't bring the mainland attitudes and lifestyle here
Some people come to Hawaii with baggage and a lot of attitude from their old places and that really doesn't work well here. You'll find that if you take some time to learn some history, do some cultural things like taking a hula class, ukulele lessons or even a language class will give you a better understanding to life, culture and love of living on the islands.
Don't try to talk pidgin, talk normal
Even though it is easy to pick up simple phrases speaking pidgin is a local thing that most locals just do naturally. Simple enough to learn some easy words like pau for done, Howzit for hello or Mahlo for thank you. Things get more complicated with longer expressions and talking story which you shouldn't try in pidgin.
Becoming kama'aina (one who lives on the island and has acclimated to island culture, lifestyle and purpose) doesn't happen just because you've been there a long time. It comes from what is in your heart. Know that you are not Hawaiian, (unless you are kanaka of Hawaiian dissent). Respect for all things about Hawaii, the people, culture, history, food and enjoying other's company will definitely make you feel more welcomed with a sense of purpose of living on the islands.
Check out these other fantastic posts on Hawaii
Fun and interesting facts about Hawaii
Learn some Hawaiian slang or pidgin
Things to do at home with Corona virus in Hawaii
Share this or pin it for later
Thanks for visiting and checking out this post on Living in Hawaii Bookmark this post for future reference when you are looking for some Hawaii activities, adventure or fun experiences.
Please do share this post with any of the social media icons on the side bar and thanks for visiting today!