Fresh Hawaiian Lei flowers – the meaning, celebrations and types of lei flowers used in Hawaii
Fresh Hawaiian leis embody the spirit and warmth of Aloha and giving a beautiful lei to someone you love. That's why the lei greeting is so powerful and  starts off a sense of place in arriving or even departing from Hawaii. The Hawaiian lei represents a powerful symbol of the islands and affection for loved ones, remembrance and the aloha spirit with Hawaiian lei flowers.
What is the meaning of giving lei in Hawaii?
The meaning lei giving in Hawaii leis are given in Hawaii for a variety of reasons with the most common being love, honor, tribute, friendship and peace. More common in celebrating a special event or milestone, giving a Hawaiian lei is a symbol to mark and share that special occasion. 
Did you know that Hawaiian children are also referred to as lei and many old and new songs refer to this type of tribute and imagery?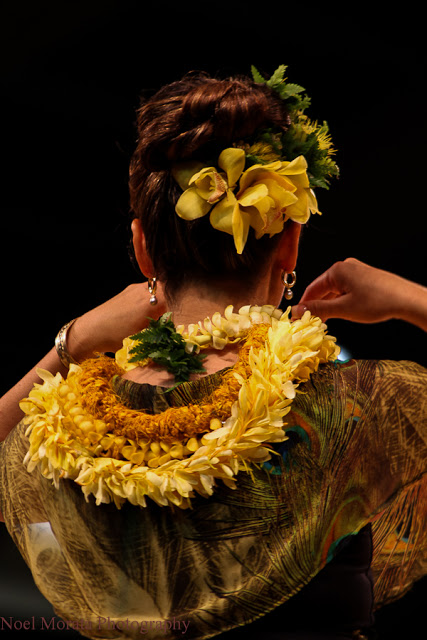 A little history and custom of lei giving
Lei were originally used by Polynesians and some Asian cultures as part of a custom to give to someone as a sign of affection. Ancient native Hawaiian people wore lei as a symbol of their rank and royalty or as an honor to their god or to each other. Native Hawaiians that came from Polynesia continued the tradition of wearing lei making and wearing them for a special occasion.
Lei flower meaning and giving Lei in Hawaii
From ancient to modern times the customary giving of lei represents greetings, a farewell, congratulation, friendship, appreciation, recognition or some tribute to the recipient. Today common events or occasions for giving a lei include weddings and bridal showers, graduation ceremonies, anniversaries, funerals, retirement and even school or social functions.
Although receiving leis are the most popular experience in visiting Hawaii lei represents so much more to Hawaiian culture and traditional Hawaiian leis offered as a popular expression of friendship, tribute or love for someone in your life.
Hawaiian Leis and celebrating Lei day in Hawaii
The first of May in Hawaii is called Lei Day to celebrate the making, wearing and giving of lei to someone special in your life. This tradition was started in 1927 with the saying " May Day is Lei Day in Hawaii" was coined and even a song created called "May Day is Lei Day in Hawaii" by Ruth and Leonard Hawk in 1927.
Hawaiian Lei flower meaning and lei flowers used
There are a variety of materials to make lei and the typical string base using raffia, yarn, fish line or even dental wax for stringing and the popular flowers used for lei garlands include:
Carnations – Ponimo'I in Hawaii was originally brought by the Missionaries with women wearing white and men wearing the red carnation
Plumeria – also known as Melia in Hawaiian or Frangipani is a five star like petal flower with a lovely tropical scent and an assorted variety of colors from white, yellow, orange, pink and deep reds
Arabian Jasmine or Pikake as they are called in Hawaii were originally brought to Hawaii by the Chinese immigrants and the flower is a mild and sweet scent that is used mostly in weddings and special events
Roses – Or Lokelani rose grown on the islands, roses are popular to use on lei as an accent flower in a variety of colors to match an occasion
Orchids (okika) Due to their sturdiness and beauty, orchids are popular to use with the white and purple dendrobium variety used for making an orchid type of lei
Ginger – typical Micronesian or Malaysian ginger flowers area used with a strong, seductive smell and used primarily for anniversaries, birthdays or special events
Stephanotis – Pua Male in Hawaiian is called the Hawaiian wedding flower with its aromatic and sweet scent. Pua Male translates into "Marry Flower" which is appropriate for this type of Jasmine flower and is the lei of choice for weddings
Local island colors and flowers
Lei day is celebrated on all the Hawaiian islands and each island is also symbolized by a specific color and flower of lei to include:
Big Island – Red or the Ohia Lehua flower
Maui – Pink and the Lokelani rose
Lanai – Orange with Kauna'oa
Oahu – Yellow with the gold 'Ilima
Moloka'I – Green with Kukui
Kaho'olawe – Gray or Silver with the Hinahina
Kauai – purple with the Mokihaa
Ni'ihau – White with Pupu o Ni'ihau (shells)
Want to make your own lei at home?
You can even make your own lei to celebrate a special occasion or person in your life. Check out these easy to follow lei making videos below for inspiration.
Making a lei is a special experience and wrapping your family experiences into a backbone or base into this lei and that is one of the reasons of how special the tradition of making, giving and receiving a lei.
Check out this fantastic orientation and lei making history
A primer on lei making with beautiful paper and straw lei or actual flower lei
Making a simple ti leaf lei
Conclusion on Hawaiian Lei Flower
It is fun to make a lei and the lei experience with others – to see the finished lei and then finally giving it to a loved one, seeing their expressions and sharing your aloha. A Hawaiian lei flower offered or received is always a treasured moment to share a unique spirit of Aloha on the islands.
Check out these other Hawaii topics
Fun and interesting facts about Hawaii
Popular Hawaiian dishes you need to try
Traditional Hawaiian food favorite dishes
Have you visited Hawaii and received a Hawaiian Lei Flower?
What did you think about receiving a traditional Hawaiian lei and giving or receiving a lei in Hawaii? Please share your thoughts in the comments below.
Thanks for checking out this post on Hawaiian Lei Flower. Hope the post was informative and a must read article – if so please do share it with any of the social media buttons around the page. This post may have affiliate related links to brand offers which helps our site keep operating – we appreciate any purchases through this link and your supporting This Hawaii Life.