So you've finally decided to visit Hawaii for the first time or another return and you are researching and choosing the best flights to Hawaii for the best deals. But have you considered all the options?
Fares fluctuate so often when traveling to Hawaii that it's difficult to know when to purchase tickets and at what time of the year that is ideal. Finding the lowest airfare to the islands is a combination of dedicated looking, a mix of luck, and knowing how to search for flights. Since flights will be your biggest budget expense for your vacation, take the time to research and book your flights with these tips offered below.
** Cheap flights to Hawaii are at an all time low know and if you are looking for deals, check out all the flight consolidators to book your flights, lodging, car rentals and tours.
How to save on flights deals to Hawaii and interisland travel
Flying to Hawaii typically includes flying the the main hub at Honolulu International Airport (HNL) which is the gateway to Hawaii for the majority of U.S. and international travelers. From the Mainland USA, there are now direct flights going to Maui, Big Island and Kauai, the other islands that have direct routes from certain airports in the USA. You can easily check for flight deals with searching consolidators or the airline directly.
Here are some things to consider when booking a flight to Hawaii and saving some money on those typically expensive flights to the islands.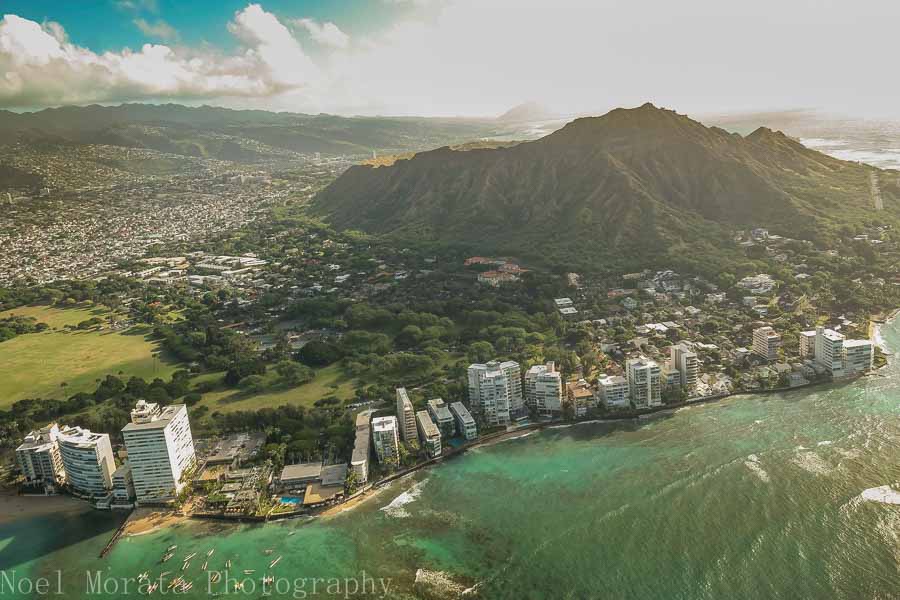 Find the cheapest flights to Hawaii with these tips
Sign up for email alerts from various website search engines that can give you an insight to the best timeframes to book and prices during those months
Be Flexible – using the flight search engines monthly calendar will give you an insight to the cheapest times of the year to travel to Hawaii that you can take advantage of.
Fly during the weekdays is always key for cheaper flight deals especially earlier in the week to mid week. Also target flying mid week to mid week timeframe.
Fly during low season – For Hawaii that would be the months of April, May, September and October when there are no holidays and school vacation days so flights and other tourists expenses are typically cheaper on those months. There is also a small window of time after Thanksgiving and into the end of the 2nd week of December when flights are also cheaper due less bookings for travel.
When you see a deal check it carefully for add-ons, extra layovers or hidden fees that you don't see until you actually do the final booking. This might end up costing more or is inconvenient to your vacation time frame.
Check out flights first to Oahu which is a major hub for the islands and you might land a better deal that you can also fly interisland with the savings from the initial flight
When you are checking various sights clear your cookies or go incognito when you use different search engines.
Check to see if you can get a better deal by looking for one way flights to your destination and back. Sometimes you can get a better deal than a round trip booking to the same location
Check for alternate airport locations that you can easily get to that may have cheaper flights to Hawaii. This may result in better deals, but you do have to consider the extra drive time to get to that airport and if it is actually better with limited vacation time.
When you actually see a good deal, go for it and book!
Most expensive months to fly to Hawaii
You should avoid the Thanksgiving, Christmas to New Years time frame and the winter months are all considered High Season. Also in Summer the months of Junei nto July is also the busy time frame so flights and everything else is expensive so you should avoid if you are looking for a cheaper flight and better prices for hotels, car rentals and tours.
Flying interisland and saving on your flights
You'll find that interisland flights are also expensive with limited carriers flying interisland to include Hawaiian Airlines, Southwest, Ohana Air (operated by Hawaiian) and Mokuele Airlines which fly the smaller 9 seater passenger airplanes. Most of the interisland flights connect with the main hub at Honolulu and onto the outer islands so there may be layovers involved if you fly from the outer islands to another outer island.
When you are looking for getting the best deals, consider all the same options as above and then search with each airline for the best flights directly since there are so few doing inter island service. It is possible on some interisland flights to fly direct from island to island without a layover in Honolulu. Check on each airlines search engine to check on that type of availability.
** the only interisland service by ferry offered is from Maui at Lahaina to Lanai at Manele Bay. From the ferry, you can also book tour packages and rental cars directly on the ferry service.
Pin and save this to your Hawaii board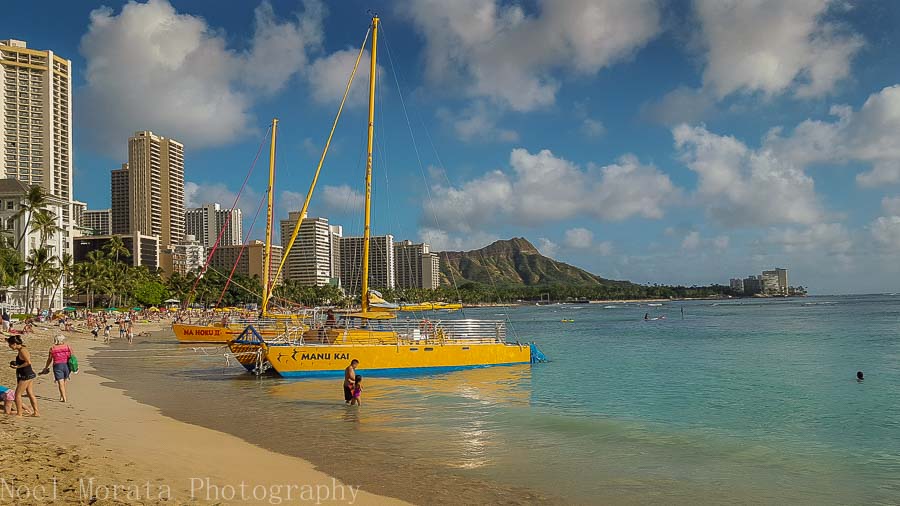 Check out these other posts to visiting Hawaii
A Hawaii travel guide primer to visiting the islands
Should you have a rental car in Hawaii
Best places to visit for Sunrise and Sunsets in Hawaii
Fun and interesting facts about Hawaii
Popular dishes you need to try in Hawaii
Thanks for checking out this post on Choosing the best flights to Hawaii. Hope the post was informative and a must read article – if so please do share it with any of the social media buttons around the page.
This post on Choosing the best flights to Hawaii may have affiliate related links to brand offers which helps our site keep operating – we appreciate any purchases through this link and your supporting This Hawaii Life.